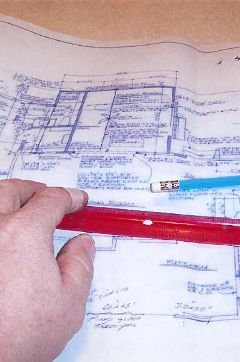 Many people have no idea what a wide variety of potential costs are involved within a particular remodeling project. Therefore you may need help on how to estimate a budget for singular or longer-term "phased" home improvement projects.
Phased Home Improvement helps you prioritize home improvements within realistic budgetary goals. In many cases good planning can prevent redundant costs for 2nd or 3rd phased home improvements because they won't require an earlier phase to be needlessly redone.
TZ of Madison Inc. Can Help
We can prepare a detailed estimate of all the costs from planning and development of specifications through completion. We will help guide you through the process, make recommendations, and estimate costs for your particular tastes.
A short list for a "major project" costs may include: surveys, plans, excavation, concrete and foundation work, landscaping, windows, exterior and interior doors, siding and roofing, drywall or plaster, kitchen or bath cabinets, tops, appliances, hardware, HVAC, electrical or plumbing needs, wall finishes, wood trim, etc. There are always sub categories to the above list.
The first step is to try and determine your "ballpark idea of your budget" by visiting the site. Larry can usually give you an opinion if your ideas are realistic just by hearing your ideas and seeing your home.
The next step is co-developing general plans, drawn to a scale. We usually work with designers that specialize in a particular type of project, whether it be a kitchen, bath, or addition, unless a very simple plan is all that is needed. Once a general plan is drawn the 1st draft of estimated costs and building alternatives can typically be generated.
The 1st draft usually has alternatives to your basic ideas and tastes. You then have real numbers of the costs associated with your plans and ideas across a range of options in order to make more informed decisions about how, where and when to spend your budget.
A written quote is given and a contract is signed prior to our performing this analysis. The charge for these services is calculated by the hour plus any necessary surveying, engineering or planning expenses.  If you have any questions please don't hesitate to email me or call our office at 241-2967.