The home remodeling spectrum is wide; kitchens, bathrooms, basements, additions, window and door replacement and entire home renovations.
Motivation for those remodeling projects can come from several areas. Some homeowners want to lessen their environmental footprint and plan their remodeling projects with green techniques and products. Others desire to remain in their home safely and independently for as along as possible and approach their remodeling projects with a Universal Design for all perspective.
Regardless of where you are on the spectrum, TZ of Madison has the education and experience on staff to meet your needs. Our team of advance certifications includes: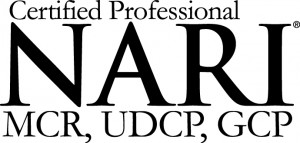 Master Certified Remodeler (MCR)
Green Certified Professionals (GCP)
Universal Design Certified Professional (UDCP)
Certified Aging in Place Specialists (CAPS)
TZ of Madison, Inc. is a family owned business since 1992. Our primary emphasis is high quality craftsmanship in all types and sizes of renovations. Check out our photo gallery and see our work for yourself!
A message from Larry and Karen Ziegler Taff
"We take pride in being a successful family oriented business that understands remodeling is a very personal process. We sometimes become 'part' of your family during larger projects and are always accessible to you. By remaining a small, family-run company TZ is able to focus on your personal project. We always maintain clear communication channels with you to finish your project on time and within budget, rendering your home improvement dream a reality."